I am currently an Assistant Professor of History at Angelo State University (ASU), where I teach Civil Rights, Mexican American History, Immigration History, African American History, and surveys of United States History.
I have also taught at:
The University of California, Santa Barbara (UCSB)
The United States Military Academy at West Point (USMA)
What unites these three experiences is my focus on expressing a diverse array of experiences in history, using the words of the people at the time whenever possible.
I use a variety of tools for my classes, including music and art, newspapers and videos, historical role play (Reacting to the Past), and walking tours and short trips when possible. At West Point I also assisted with educational trips for cadets, including to Ellis Island, New York City, Philadelphia, local Black History walking tours, and on-campus Black History tours (photos below).
I have received awards for my teaching at UCSB and West Point. I created digital teaching materials, including digital primary source books on immigration for West Point and the companion website for Almost All Aliens.
My full CV can be found on the About Me page, which includes a comprehensive record of my teaching experience and awards.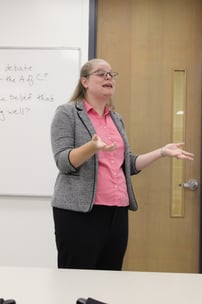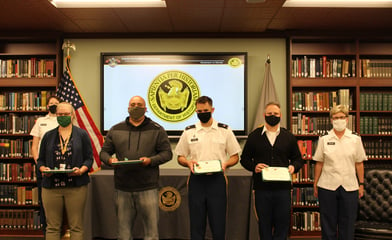 Black History Project
at West Point (BHP)
While at West Point, I created and launched the Black History Project, a new initiative aimed at integrating Black history into conversations and initiatives on campus. I partnered with MAJ Louisa Koebrich and MAJ Makonen Campbell to create a ten-year plan to ensure the project's future.
My work on the project included support for student research projects (including senior theses), informational videos, material creation for the website, and leading events and informational sessions.